Schniewindt,World-class High-voltage Electrical Technology Expert
Pubdate:2012-10-30 10:39 Source:cippe Click: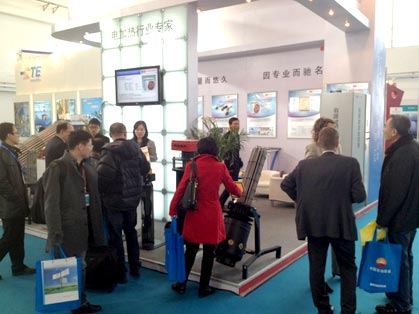 Schniewindt Co., Ltd. has made sure to attend the 13th China International Petroleum & Petrochemical Technology and Equipment Exhibition (cippe2013) to exhibit various electrical equipments, according to the latest news of the organizing committee of cippe. (Booth: W1730)
Founded by Carl ? Schniewindt in Germany in 1829, Schniewindt Co. has become the leading manufacturer of electrical equipments after nearly two hundred years of development.
Moreover, with its worldwide partnerships, the company has become one of the leading suppliers of high-performance ohmic resistors, metering equipment, electric heating devices and systems for industrial and commercial purposes in accordance with market requirements and state-of-the-art technology.
Schniewindt Co. devoted itself to the R&D of high-voltage combination photoelectric digital transformer (HECT/VT) in the early 1990s and became the advocate of creating digital substation after the use of HECT/VT on Germany's largest 420kv substation in 2003.
Furthermore, China's first group of 500kv photoelectric digital transformer used in Zhengzhou substation worked successfully, marking the promotion and application of the invention of the so-called "Schniewindt grid" in China and filling the blank of this technology in China as well.
Therefore, the both nations' people could enjoy this high-tech achievement in the friendly cooperation.
Schniewindt makes the R&D, manufacture and sales of heating components and complete sets of equipment using in gas, liquid, solid and even dangerous environment like methane environment with its electric heating technology and makes the R&D of a complete set of heating system for program optimization.