Honghua Group to Introduce 5NB2400 Energy Saving Five-cylinder Pump at cippe2013
Pubdate:2012-12-18 15:01 Source:cippe Click: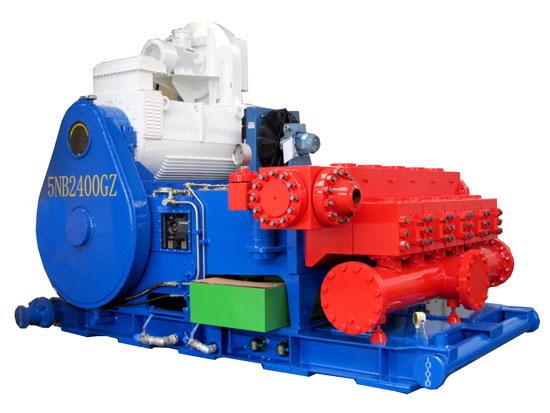 Honghua Group Limited is a large-scale equipment manufacturer and drilling service provider, specializing in research, design, manufacture, and set-assembly of drilling rigs, offshore engineering, and oil & gas exploitation and production equipments. It is the biggest exporter of drilling rigs in China, and one of the largest land drilling rig manufacturers in the world.
Honghua Group is going to make a particularly recommend of 5NB2400 energy saving five-cylinder pump at cippe2013. (Booth No. E2005)
The 5NB2400 energy saving five-cylinder pump, Honghua's latest development of product, has advantages as great power, small volume and light weight, which is especially suitable for offshore drilling platform.
Now, this pump has finished in field opration in three wells with good performance, obtaining high praises from customers.
In addition, it has excellent characteristics as new type of lubrication and cooling structure can greatly improve the service life of bearing and cylinder piston, direct numerical control frequency conversion symmetric drive replaces the traditional mechanical transmission structure, new external embedded forced lubrication system structure lightens half of the weight and cuts down half of volume compared to traditional 2200 pump group and etc.