International to Join in cippe2013 with Theme Focus on Shale Gas
Pubdate:2013-02-21 15:26 Source:cippe Click: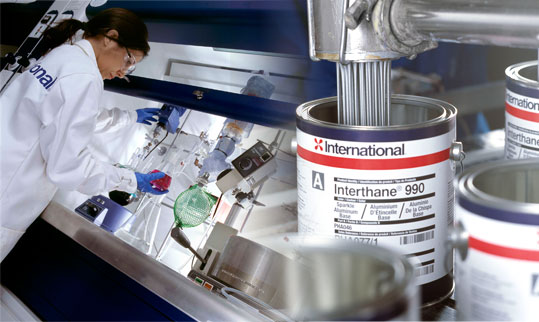 International is global leading efficient protective coating manufacturer and supplier. As a wholly-owned subsidiary of AkzoNobel, International is the unique enterprise supplying unified formula in worldwide and performance standard industrial anticorrosive coating.
The product family of International covers anticorrosion, fireproofing, high temperature, lining, and other fields.
Currently, International offers sales and technology supporting business for overall China industrial coating market.
International jointly support many key state-level projects of China, including Yangzi-BASF IPS Project, South China Sea Shell Chemical Industry Project, Zhoushan National Oil Reserve Depots Project, Dushanzi Integration Project, Suchuan Ethylene Project, Dow Corning Silicone Project, Fujian and Shanghai LNG Projects and etc.
As more attention putting on shale gas in China, International, themed on shale gas at cippe2013, provides comprehensive protection for customer's equipment and facility with its professional solutions and rich experience in protective coating field and makes contributions to China' s shale gas development.