TIANJIN RUILING, Expert of Top Drive Drilling Systems
Pubdate:2013-02-27 15:14 Source:cippe Click: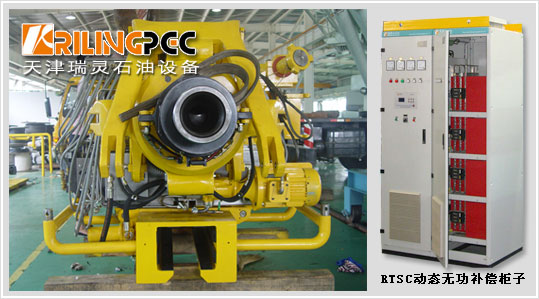 RILINGPEC is a hi-tech enterprise engaging in the R&D, manufacturer, selling and services of rig electric control, oil equipment, offshore engineering control system. (Booth in cippe2013: E2030)
RILINGPEC, relying on the experienced design concept and professional technology, independently developed 6 patents of 500 tons of 1000 horsepower drilling top drive systems. Top drive series products RILINGPEC manufactured mainly include TD70VS1 type and TD40VS1 type. RILINGPEC's products have been widely used by offshore drilling platforms of CNOOC and SINOPEC due to its excellent performance and reliable quality.
The top drive of RILINGPEC equipped power swivel, pipe processor unit, electronic control system, Hydraulic control system, guide and movable scaffolding, has stronger output performance, more reliable operation and better portability.
Besides top drive, RILINGPEC will exhibit RTSC-SVC controller, intelligent integrative drilling electronic control system and other devices at the 13th China International Petroleum & Petrochemical Technology and Equipment Exhibition (cippe2013).