CCS to Contribute Chinese Offshore Development
Pubdate:2013-03-06 17:06 Source:cippe Click: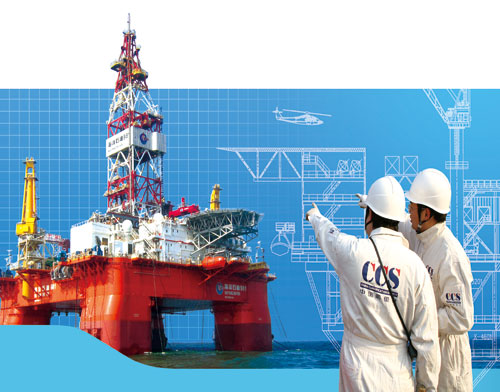 Founded in 1956, China Classification Society (CCS) (Booth at cippe2013: E1130) is the only specialized organization of China to provide classification services. CCS aims to provide services for the shipping, shipbuilding, offshore exploitation and related manufacturing industries and marine insurance by furnishing reasonable and reliable classification requirements and providing independent, impartial and integral classification and statutory services to ships and offshore installations, for the promotion and safeguarding of the safety of life and property at sea and for the prevention of pollution to the marine environment.
CCS offshore engineering services began in early 1970s. CCS accepts the government authorization of China and other countries and regions to carry out the statutory inspection, classification test, the third party certification testing and verification test to the offshore facilities, equipments and materials exploring, developing and producing in China Sea. These offshore facilities are spread over each oil and gas field in China Sea, from the bohai bay to the south China sea, from shallow to deep sea.
In recent 5 years, 80% offshore facilities in China Sea are certificated by CCS. As a national classification society, CCS offshore engineering services, following the requirements of national energy strategy, undertakes lots of significant deep exploration and development equipment projects and develops and grasps core deep marine technologies, constantly expanding to deep sea in the important opportunities for development period of China offshore engineering turning into deep sea area.
CCS completed the construction and inspection task of world's most advanced the sixth generation of semi-submersible drilling platform, 3000 meters deep water "offshore oil 981" project as well as participated in the inspection task of 1500 meters deep sea "li wan 3-1" project, the domestic first huge investment and complex technology deep water energy project, realizing the break through of offshore fixed facilities inspection in deep water area.