Cavotec Produces Rich Range of Products
Pubdate:2013-03-13 15:13 Source:cippe Click: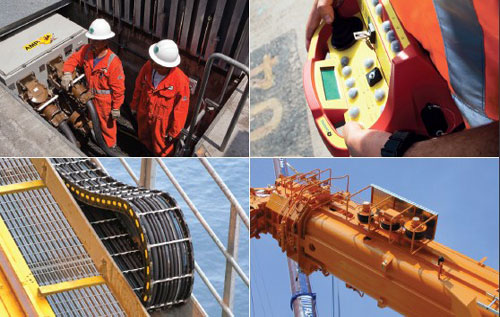 Cavotec (Booth: W1490) is a global engineering group providing crane and other power transmission technology, which enables industries worldwide to improve productivity, safety and sustainability with the help of its 22 sales companies and 6 manufacturing plants throughout the world.
Through a strong emphasis on quality and innovation, the company's engineers are capable of providing durable solutions to industry operators.
It is revealed that Cavotec will exhibit variety series of knock-out products at the 13th China International Petroleum & Petrochemical Technology and Equipment Exhibition (cippe2013).
To meet the diversified requirements of general industry, Cavotec delivers rich series products that form cable connector to Brevetti drag chain to customers.
The main products of Cavotec include motorised cable reels, flexible cable, Explosion-proof high-voltage plug socket, spring driven reels, centre collector ring and etc. as well as overall services and technical support.