Baker Hughes, a top-tier oilfield service company, drew many audiences' eyes on the 13th China International Petroleum & Petrochemical Technology and Equipment Exhibition (cippe2013), which was held on March 19-21, 2013. Baker Hughes decorated its booth to be a half open classroom rather than exhibiting with huge equipments and gorgeous constructing. Carefully prepared, revolving around shale gas exploration and development technology lectures made Baker Hughes becoming the most eye catching spot at cippe. You can see the crowded picture on Baker Hughes booth anytime.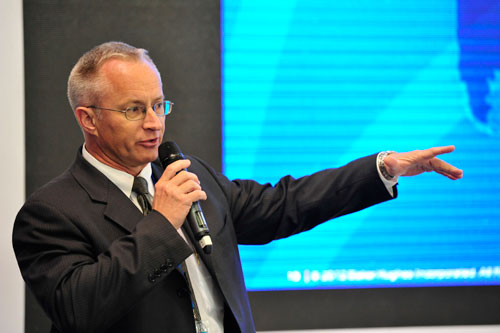 Baker Hughes is one of the earliest oversea oil service enterprises cooperating with China. Liu Qing (Lewis Liu), account manager in North Asia of Baker Hughes, told that, "Reviewing the development history of Chinese petroleum and petrochemical industry, the starting was carried out by Chinese leader chairman Mao in 1950s. Mao organized the first group of highly dedicated oil industry workforce, setting the foundation of Chinese petroleum exploration and exploitation. The second revolution was occurred in 1979. Deng Xiaoping made a reform and open to the outside world policy in China after paying a visit to US. Chinese petroleum industry turned from self groping stage to learning and bringing in oversea advanced technology stage. During the US visit, Deng Xiaoping specially visited the drill bits factory of Baker Hughes, located in Houston and inspired oversea enterprises to participate China's modernization construction. This is the start of Baker Hughes made contribution to the development of Chinese oil and gas industry."
On cippe2013, there is a special guest, Qian Sijie, senior photo journalist of Xinhua News Agency and professional photo journalist of Chairman Mao, who witnesses the developing process of China oil industry from another perspective. During the US visit of Deng in 1979, Qian, as the accompanying photographer, took a lot of important photos including Deng visiting Baker Hughes's factory. Baker Hughes particularly invited Qian to cippe2013 to share the unforgettable visiting in honor of that memorable scene.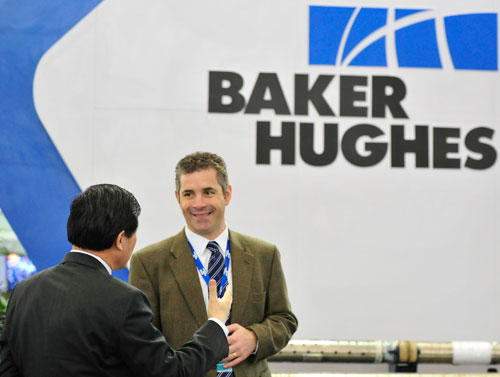 "We choose to review this history on cippe2013 because 2013 is an extraordinary year for Chinese petroleum and petrochemical industry and is a transition year as the third revolutionary for oil and gas industry. Leading by the government, shale gas development booms in China energy market as first and second round of shale gas exploration right bidding has been run successfully and national supportive policies are introduced one by one. A large amount of corporations plan to join in this promising market.", said by Liu Qing.
On the world's largest petroleum show, cippe2013, shale gas is a hot phrase that many exhibitors focus on the exhibition of shale gas technology and equipment. Baker Hughes took part in cippe2013 with the theme as " Baker Hughes, Pioneer for the Development of Shale Gas Resources". As a global top-tier oilfield service company, Baker Hughes, with rich shale gas exploration and development experiences and a full set of techniques and tools, is applying its technology and equipmemt for lots of shale gas development projects in China.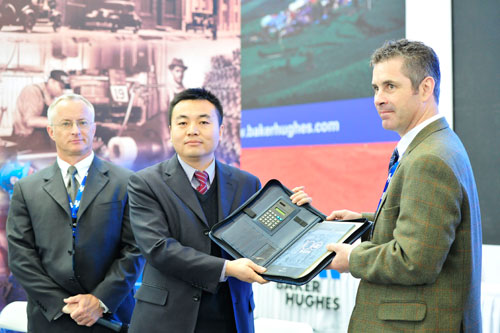 In addition, Liu Qing added that the cooperation relationship between Baker Hughes and cippe is more than exhibition. During the three day's event, Baker Hughes strengthened the exchange and cooperation with CNPC under the help of organizing committee of cippe's various promotional channels. Baker Hughes makes contribution to efficient and large-scale development of Chinese shale gas based on high efficient oil and gas development rate through constantly bringing in advanced technology and tools, and low operation cost under the cooperation with Chinese enterprises. Shale gas exploration has its specific characteristic which needs gas analysis, data collection, formation evaluation, and integrated technology of well drilling, well completion, fracturing, production and restoring. These technique problems are what China shale gas meets overhead. Baker Hughes would like to cooperate with Chinese enterprises to figure out the problems and brace the third revolution of Chinese energy development.