West Petroleum Equipment to highlight cippe2014
Pubdate:2013-10-30 10:09 Source:Zhenwei Group Click: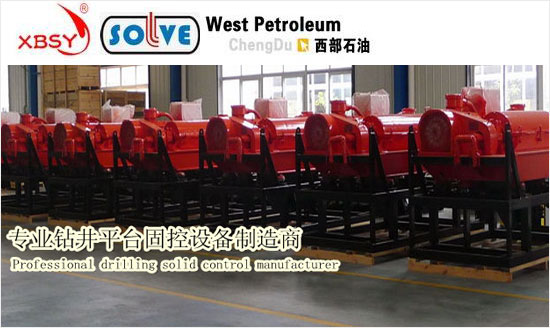 Chengdu West Petroleum Equipment Co., Ltd is confirmed to take part in the 14th China International Petroleum & Petrochemical Technology and Equipment Exhibition (cippe2014), according to the organizing committee.
With a total of 120 square meters exhibiting space (Booth No. E2055), West Petroleum Equipment will display their key products: SB serial sand pumps; WJQ serial shear pumps; LW serial centrifuges; ZS/Z serial shale shaker; QJ cleaner; CN desilter; CS desander; ZSCQ vacuum degasser; JB/4 serial mud agitator and control system and etc.
The company owns more than 100 large and medium-sized manufacturing equipments and the products are received by the customers at home and abroad, saled to Russia, US, Thailand and Middle East countries and etc.