CIMC Raffles to take part in cippe2014
Pubdate:2013-10-31 10:13 Source:Zhenwei Group Click: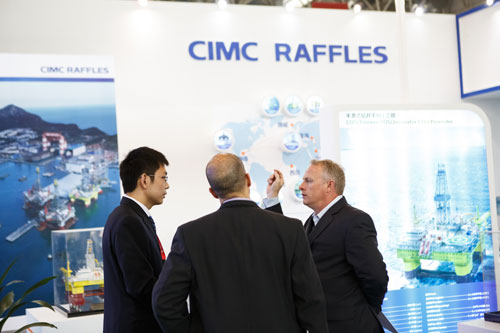 On the comming March 19-21, Yantai CIMC Raffles Offshore Limited (thereafter referred to as "CIMC Raffles") will for another time highlight the 14th China International Petroleum & Petrochemical Technology and Equipment Exhibition (cippe2014) and visitors can go to Booth W1214 for detail information.
CIMC Raffles is capable of comprehensive offshore engineering. It is equipped with state-of-the-art facilities, among them, the "Taisun"—— the world's largest gantry crane, possess the lifting capacity of 20,000 tones , other than the above, it has a pedestal crane with a lifting capacity of 1,900 tones, a 300,000-tonne dry dock and a hydraulic press with capacity of 20,000 tones.
As one of the largest offshore rigs builders in China, CIMC Raffles specializes in Semi-submersible Rigs, Jack-up and Multi-purpose Offshore projects.