NVC confirmed to take part in cippe2014
Pubdate:2013-11-25 11:51 Source:Zhenwei Group Click: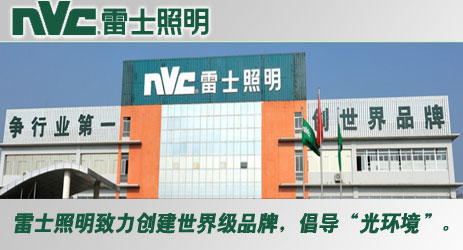 NVC Lighting is confirmed to take part in the 14th China International Petroleum & Petrochemical Equipment and Technology Exhibition (cippe2014) which will be launched on March 19-21, 2014, according to the organizing committee.
NVC Lighting was founded in 1998 with the ambition"To build a world-class brand and to become the leader in our industry." In pursuit of these twin goals, NVC pioneered the use of exclusively branded retail outlets for the distribution of products in China, and the regional operation centres that support them. Up till that time, lighting had been distributed through un-specialised and non brand-specific outlets, giving little scope or incentive for in-depth product, technical and marketing support of lighting products.
With the advent of retail outlets exclusively branded NVC, of which there are now more than 3,000 across China alone, NVC has been able to provide unrivalled levels of support, establishing NVC Lighting as an influential leader in the Chinese lighting industry.
Today, within China, NVC has 6 main production centres, 2 main R&D centres and nationally recognized laboratories for testing and development support. Additionally, NVC has an international design centre in the UK.
Visitors can go to Booth E4520, a booth with 90 square meters for further information.