Gaofeng, oil field equipment supplier to highlight cippe2014
Pubdate:2013-12-02 10:22 Source:Zhenwei Group Click: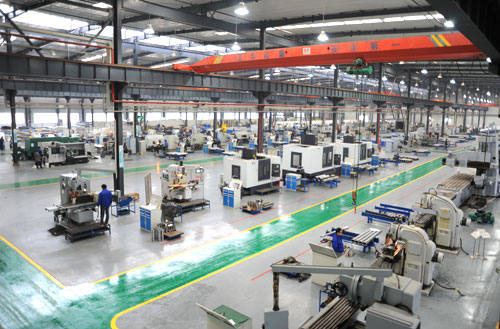 Guizhou Gaofeng Petroleum Machinery Co., Ltd., ("Gaofeng" as shortened) is confirmed to take part in the 14th China International Petroleum & Petrochemical Technology and Equipment Exhibition (cippe2014) which will be launched on March 19-21, 2014.
Located in Guizhou province, China, Gaofeng is a special enterprise that offers the design, manufacture and service of oil field equipment, together with "SJ Petroleum Machinery Co., Ltd." , which is a subsidiary corporation of SINOPEC to set up the drilling rig production base in Hubei province, China.
"GAOFENG" has strict systems of scientific research and quality assurance. It has a research & development technology center, a modern product line and maintenance service for oilfield drilling tools, and facilities together with advanced techniques of physical and chemical analysis as well as ultrasonic flaw detection for materials. Moreover, it is one of the draughting companies of the industry standard, for eight types of down-hole tools.
"GAOFENG BRAND" products have been exported to America, South America, Saudi, Germany, Kazakhstan, India, Pakistan, Middle East, South Africa, Egypt and Columbia etc.
Guizhou Gaofeng Petroleum Machinery Co., Ltd. will display their products at Booth E4620, a booth of 108 sqm and visitors may go for further information.