Northern Heavy Industries to highlight cippe2014
Pubdate:2013-12-16 11:20 Source:Zhenwei Group Click: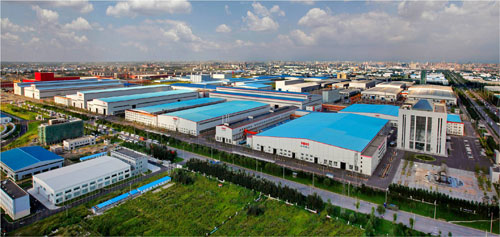 Northern Heavy Industries Group Co. Ltd (hereinafter referred to as NHI Group) is decided to take part in the 14th China International Petroleum & Petrochemical Equipment and Technology Exhibition (cippe2014) which will be kicked off on March 19-21, 2014 in Beijing.
NHI Group is planned to have a stand at E3720.
NHI Group headquarter is located in Shenyang, P.R China, covering a total area of 1,050,000 square meters. With strong research and development capabilities, the company has 2 national level technical centers, 14 research institutes for specialized product lines, and 1 mechanical & electrical design Institute.
NHI pocesses more than 200 patents and proprietary technologies with 180 sets of new products designed and manufactured as the first one of the category in China and 104 products or technologies that won national awards.
Visitors can get further more information about the company and latest products during the coming cippe.