Xinyegang to add lustre to cippe2014
Pubdate:2013-12-17 10:22 Source:Zhenwei Group Click: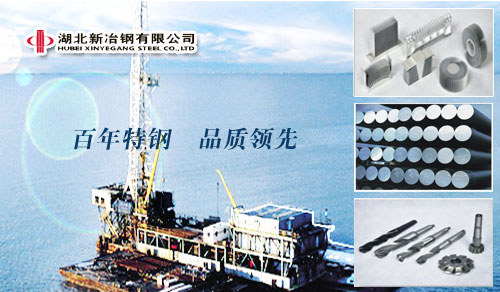 Hubei Xinyegang Steel Ltd. (Xinyegang) is about to take part in the coming 14th China International Petroleum & Petrochemical Equipment and Technology Exhibition (cippe2014) which will be held in Beijing on March 19-21, according to the organizing committee.
As scheduled, Xinyegang will have a stand at E3601 with a space of 225 square meters.
Xinyegang is one of the oldest steel companies in China and is ranked in 500 Top Chinese Enterprises and 500 Top China's Manufacturers, is one of the largest special steel producers with the most complete equipment; is the world's largest medium & thick wall seamless steel tube production base with the most completed specifications.
The steel products are widely used in aviation, aerospace, national defense equipment, oil exploration, engineering machinery, automobiles, railway rolling stock, new energy and other industries and fields. The main products: bearing steel, gear steel, die steel, mooring chain steel, high-pressure boiler tube, medium & thick wall seamless steel tube and heat resistant alloy steel has been recognized and accepted by domestic and international famous enterprises.