Shenkai to exhibit on cippe2014 in Beijing
Pubdate:2013-12-18 10:04 Source:Zhenwei Group Click: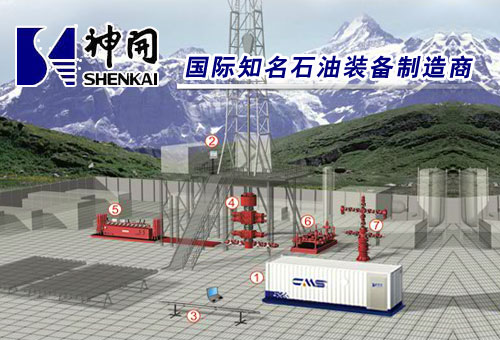 Shanghai SK Petroleum & Chemical Equipment Corporation Ltd is confirmed to have a stand (E2020) with a space of 350 square meters on the 14th China International Petroleum & Petrochemical Equipment and Technology Exhibition (cippe2014) which will be held in Beijing on March 19-21, according to the organizing committee.
Founded in 1993, Shenkai is a private shareholding high-tech enterprise mainly engaged in researching, developing and manufacturing petroleum exploration instrument and petroleum machinery. Located in Pudong, the company presently has the following subsidiaries: Shanghai Shenkai Petroleum Science & Technology Co.,Ltd, Shanghai Shenkai Drilling Equipment Co.,Ltd, Shanghai Shenkai Wellhead Equipment Co.,Ltd, Shanghai Shenkai Petroleum Instrument Co.,Ltd. The main products of the company include mud logging unit, drilling apparatus, blow-out preventer (BOP) and control system, wellhead & charismas tree, analyzing apparatus for petroleum products, production logging apparatus, logging service, etc...
With ten years of continuously stable development, Shenkai has been successively conferred a high-tech company by Shanghai Municipal Government since 1995. The company has passed the international quality assurance system authentication of GB/T19001-ISO9001 in 1997 and the 2000 exchange edition of ISO9001 in 2001. Evaluated by Shanghai Tiancheng Enterprise Credit Rating Co.,Ltd.,the company's credit ranking was AAA in 2005 and the company won the prize of Shanghai Famous Trademark certificated by Shanghai Business Administration Bureau in the same year.
Shenkai has developed gradually to a well-known enterprise in the field of petroleum apparatus manufacturing. Shanghai Shenkai Petrochemical Equipment Co., Ltd. has also become an important domestic production base for the blow-out preventer and control system, wellhead & charismas tree. its other stock holding companies are all developing quickly.
In the coming March, Shenkai will bring latest products and technology to highlight the exhibition.