ZMPC, world's largest heavy-duty equipment manufacturer
Pubdate:2014-01-03 10:14 Source:Zhenwei Group Click: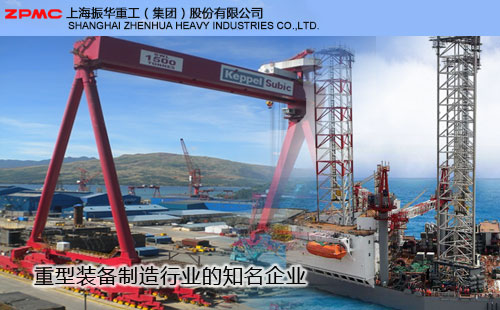 Shanghai Zhenhua Heavy Industry Co., Ltd. (ZPMC) will take part in the 14th China International Petroleum & Petrochemical Equipment and Technology Exhibition (cippe2014) which will be held on March 19-21 in Beijing, according to the organzing committee.
According to the arrangement, ZPMC will have a stand at W1518.
ZPMC is a famous heavy-duty equipment manufacturer, and a state holding company listed on A and B shares in Shanghai Stock Exchange. The major shareholder is China Communication Construction Co., Ltd. (CCCC) which is one of top 500 companies in the world.
ZPMC owns 26 transportation ships of capacity from 60,000 DWT to 100,000 DWT, delivering products to all over the world.