Tianjin Tongjie to highlight cippe2014
Pubdate:2014-01-08 10:45 Source:Zhenwei Group Click: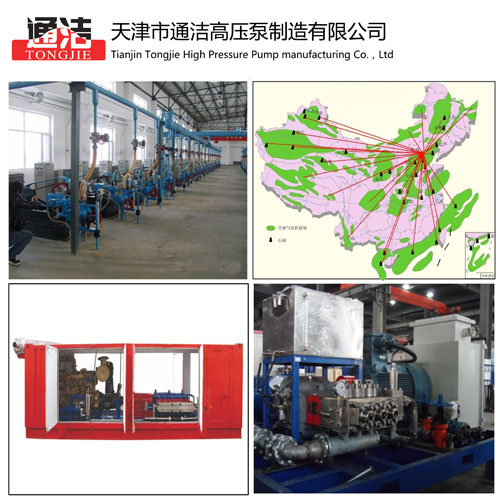 Tianjin Tongjie High Pressure Pump Manufacturing Co. Ltd. is going to take part in the 14th China International Petroleum & Petrochemical Technology and Equipment Exhibition (cippe2014) which will be held on March 19-21 in Beijing, according to the organizing committee.
Tianjin Tongjie High Pressure Pump Manufacturing Co. Ltd. was founded in 1990 and located in Tianjin Xiqing Economic Development Park. It is a high-tech enterprise and specializing in developing and manufacturing plunger pump and water cleaning equipment.
Its main products are 3D series plunger pumps and injection pumps. The company has abundant technical skill and full equipment and has already got ISO9001:2000 quality certificate and safety certificate of approval for coal mining products to offer the best products on the basis of the advantageous automatic testing system.
The high pressure pump is the normal high pressure water driver in industry. It is widely used in many kinds of field covering coal mining, mine, metallurgy, high pressure water cleaning, rail, basic project, and shipping rust cleaning, building industry, automobile industry and petrochemical industry, transportation , environment industry and so on.
Tianjin Tongjie has already built widely and long time production and technology cooperation with foreign clients and widely enjoyed good reputation and faith.
During the exhibition, visitors can go to Booth E3310 (a stand of 120 square meters) for further information.