Bright waiting for your consultation on cippe2014
Pubdate:2014-01-16 10:56 Source:Zhenwei Group Click: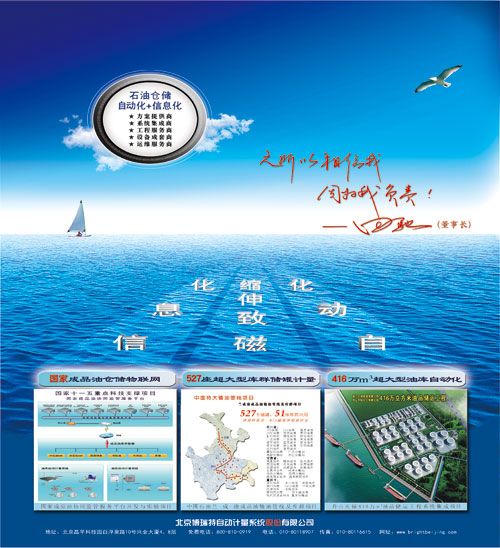 Beijing Bright Automatic Measuring System Co., Ltd (Bright for short) will take part in the 14th China International Petroleum & Petrochemical Technology and Equipment Exhibition which will be kicked off on March 19-21 in New China International Exhibition Center, Beijing.
Bright will display their products and technologies at Booth W1738, according to the exhibition organizing committee.
As a supplier of CNPC and Sinopec, Bright mainly offers professional services for automatic measuring and oil storage technology. In last 10 years, Bright, "No.1 Technological Brand" has topped the market occupancy of refined oil measuring in China.