To Meet Twin Disc, the Leader in Power Transmission, at cippe2020
Pubdate:2019-12-04 17:27 Source:cippe Click: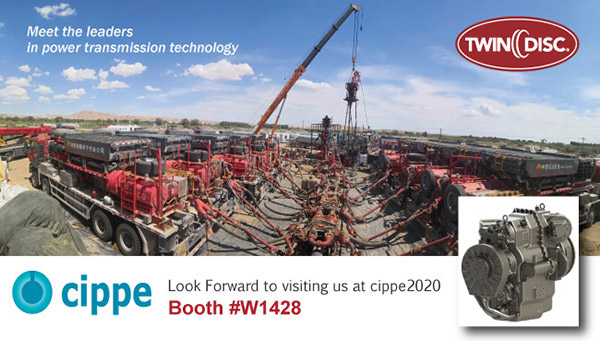 Twin Disc Incorporated, established in 1918, was located in Racine, Wisconsin,U.S.A., had developed over more than 100 years into an international company specialized in power transmission, with vast network of branch offices/ Plants or distributors and dealers in Belgium, Italy, Switzerland, Japan, Australia, Singapore, China & India.
Twin Disc had continuously devoted its most reliable products to China's oil fracturing market for many main oil-field with full sincerity, providing complete services for design, selection, integration and after-sales with various power transmission solutions. With our unique engineering skills and manufacturing expertise, we deliver systems that offer incomparable effectiveness and efficiency under the most grueling conditions.
For oil fracturing application, Twin Disc is offering a series heavy duty power shift transmissions including model TA7601C, TA8501, TA8703, covering the output power from 2300HP to 3300 BHP. Hundreds of TD transmissions had been applied to and serviced in main oil fields all over China for many years with the stable and efficient performance.